Equestrian Tourism Programs
Vale de Ferreiros offers equestrian tourism programs where it is possible to combine Dressage, Jumping and even horseback riding by the river, the village or in the surroundings of the property. Customers can change their initial program during their stay by experimenting another discipline. The most common programs are:
3 nights "long weekend" with five riding lessons;
6 nights "full week" with ten riding lessons.
The minimum stay for the equestrian tourism packages is 2 nights with 3 riding lessons. All programs include half-board or full-board meals. All the logistics associated with these programs, such as transportation and other sports and leisure activities, are in charge of Vale de Ferreiros staff.
Since these equestrian tourism programs are "taylor made" they can only be booked directly with Vale de Ferreiros or through equestrian tourism agencies with whom we have partnership agreements.
Each discipline of these programs has its method of work and different objectives to fulfill: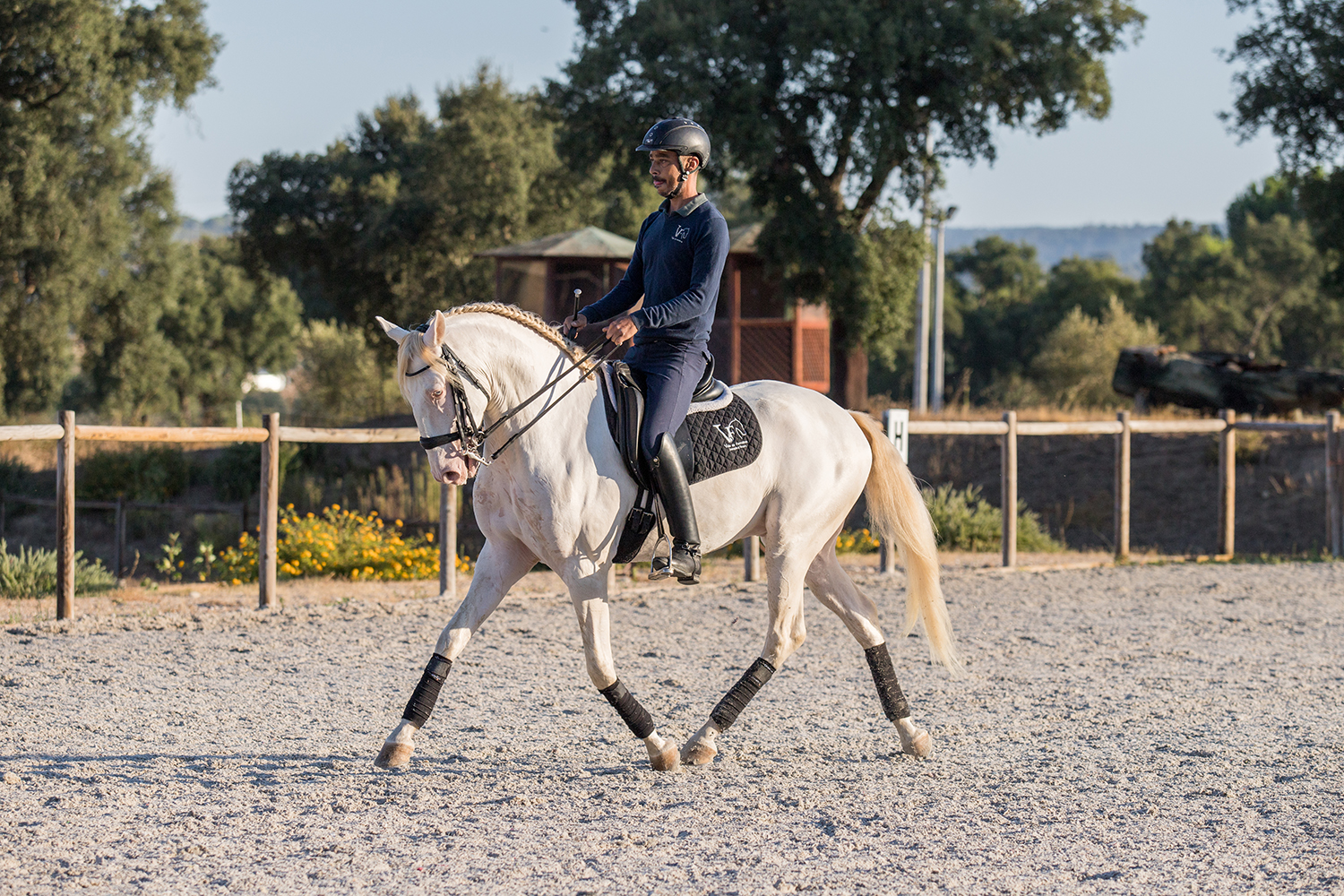 Dressage
Dressage lessons are done mostly with Lusitano horses and some Warmbloods. In these lessons, we work lateral movements (yields to the leg, to the side, to the inside, among others), pirouettes to more advanced exercises such as piaffe and passage. The purpose of these classes is to improve specific exercises and introduce more advanced ones.
KNOW MORE
Jumping
Jumping lessons begin with some gymnastics, driving and approach to jumps and other specific exercises that allow a better and more efficient introduction to the discipline. The goal is to end the grid work with an eight-jumps training course during which all learning will be put into practice.
know more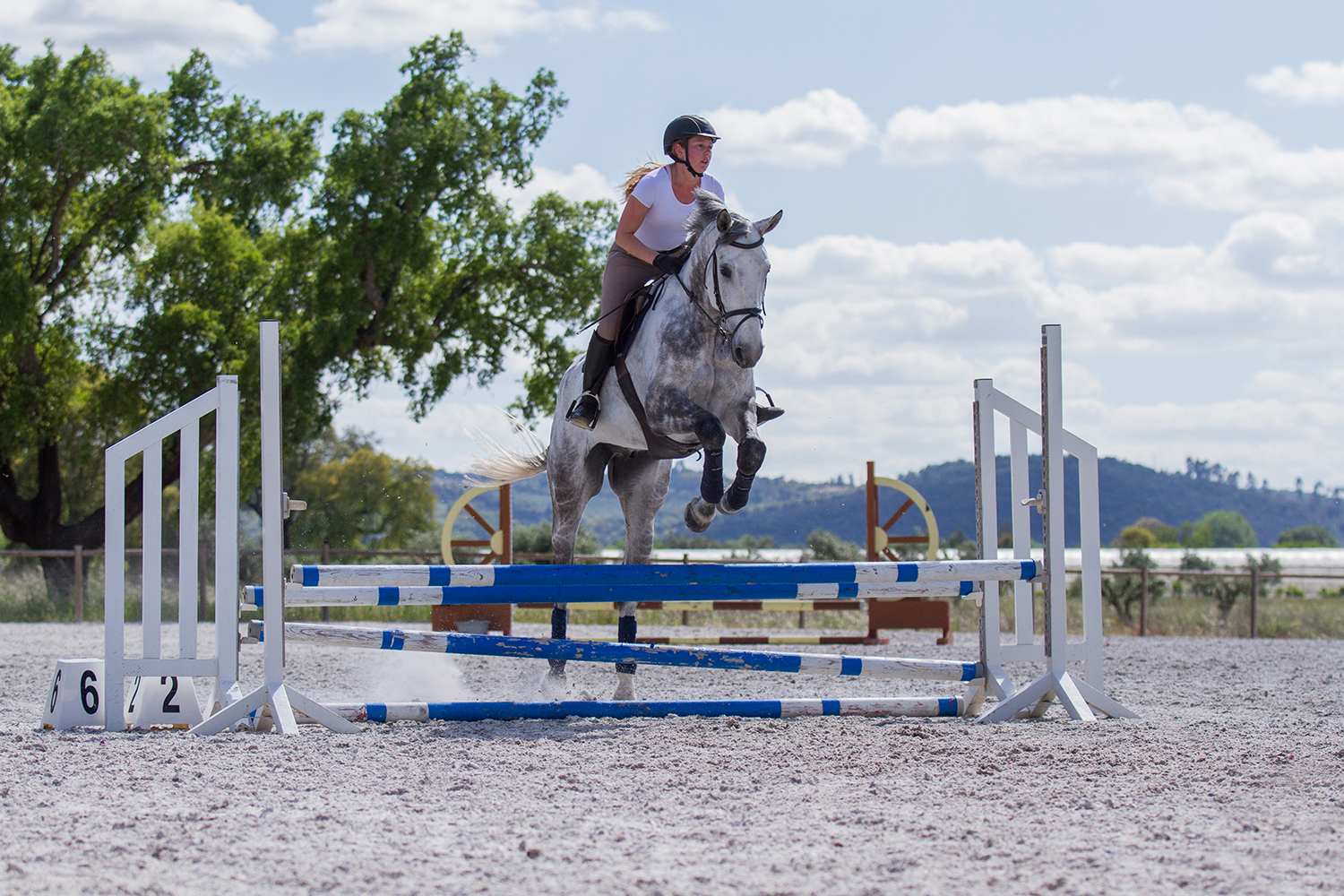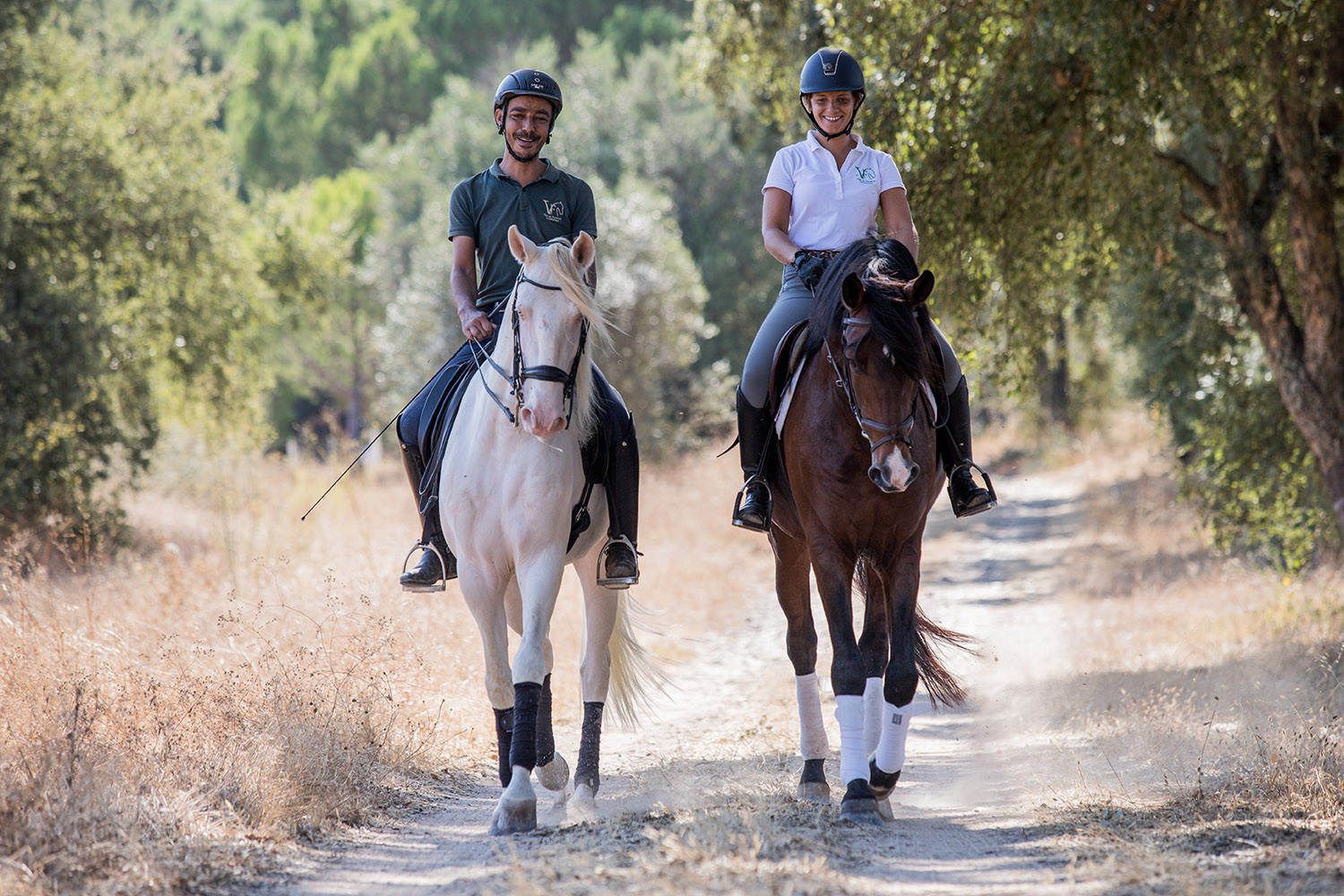 Trail Rides
Hacks allows to enjoy nature and a unique experience with the horse. It is in these routes that the clients know the village of Pego, the trails along the Tagus River and the landscapes of green pastures, pine, cork and olive trees.
know more
All-round"
This combination program is intended for customers who wish to have more than one discipline; can choose the number of dressage, jumping classes and trail rides. The initial riding program can be adjusted during the period of stay.
know more